When it comes to wedding planning, Hindus have a lot of traditions and customs to consider. From the engagement ceremony to the post-wedding rituals, there are many steps to take to ensure that your Hindu wedding is a success.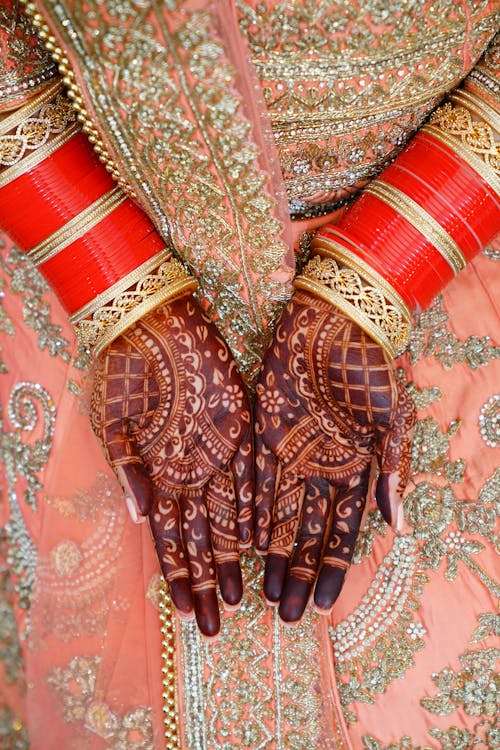 Planning a Hindu wedding can be both exciting and overwhelming. But with a little bit of planning and effort, you can make sure your big day is everything you've ever dreamed of.
If you're feeling overwhelmed by all the planning, don't worry! We've put together a guide on how to plan a Hindu wedding, step by step.
1) Choose A Date For The Wedding. 
The first step in wedding planning is choosing a date for the big day. If you're not sure when to have your Hindu wedding, consult with a priest or pandit. They will be able to help you choose an auspicious date based on the Hindu calendar.
2) Start Shopping For Your Wedding Dress. 
Once you have a date set, it's time to start shopping for your wedding dress! If you're not sure where to start, take a look at our guide on how to shop for a wedding dress.
One of the most special aspects of a Hindu wedding is the bride's wedding dress. The dress should be both beautiful and modest, and it should reflect the bride's culture and religion. There are a variety of different places where you can find traditional Hindu wedding dresses, so take your time in choosing the perfect one for you.
3) Choose A Venue For The Wedding. 
The next step is to choose a venue for the wedding. This is one of the most important aspects of planning a Hindu wedding, If you're having a traditional Hindu wedding, it will likely be held at a temple or another sacred site. However, if you're looking for something more modern, there are plenty of other options available, such as banquet halls or outdoor locations.
The venue should be large enough to accommodate all of your guests, but it should also be able to provide the necessary amenities for a traditional Hindu ceremony. Additionally, the venue should be located near a temple so that guests can easily access it.
4) Send Out Invitations. 
Once you have a date and location set, it's time to send out invitations! Be sure to include all the important details, such as the date, time, and location of the wedding. You can either send out traditional paper invitations or use a digital service like Evite.
5) Plan The Wedding Ceremony. 
The next step is to start planning the actual wedding ceremony. If you're not sure where to begin, consult with a priest or pandit. They will be able to help you choose the right rituals and ceremonies for your Hindu wedding.
The Hindu wedding ceremony is a very important part of the wedding day, so it's important to plan it carefully. Make sure you choose a priest who is experienced in performing Hindu weddings, and work with him or her to create a ceremony that is both meaningful and memorable.
6) Choose Your Wedding Party. 
Another important part of wedding planning is choosing your bridal party. This includes your maid of honour, bridesmaids, best man, and groomsmen. Be sure to choose people who you know will be supportive and helpful on your big day.
7) Plan The Reception.
 After the ceremony, it's time to celebrate! The reception is usually a large party where you'll have food, drink, and dancing. Be sure to plan so that everything runs smoothly on the big day.
8) Select the Right Caterer
Another important aspect of planning a Hindu wedding is selecting the right caterer. The caterer you choose should be able to provide a variety of traditional Hindu dishes, as well as any special requests you may have. They should also be able to accommodate any dietary restrictions your guests may have.
9) Have a Backup Plan
No matter how much you plan, there's always the possibility that something could go wrong on your wedding day. That's why it's important to have a backup plan in place, just in case.
If possible, try to find a venue that has a backup power source, so that the ceremony can still go on even if there's a power outage. Additionally, it's a good idea to have a plan B for the reception, just in case the original venue is unavailable.
We hope this guide has helped teach you how to plan a Hindu wedding. Just remember to take things one step at a time and to enjoy the process! If you want to know what are the 7 vows of marriage in Hindu weddings, just click it. 
If you wanted someone to document your special day, look no further. Check out wedding photography and videography packages Torrance. They offer great deals on photography and videography on your wedding day.